Post by Caulder Melhaire on Oct 1, 2021 19:09:04 GMT -6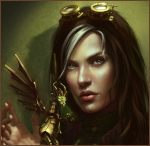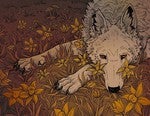 Oh geez, I completely agree... I can't do water. I know it's not meant to be a horror game, but I can't even get myself to play Subnautica. I partly watched RavingCynic "face his fear" of water by playing it, meanwhile, it's still in my console's library... waiting for the time when I feel brave enough to play it, haha.
(psst, probably never)
I played Solus Project a few years ago as well, not expecting it to have horror moments. The dolls were definitely a big hell no and I almost had to quit playing. But I didn't know it had swimming parts to it, too!

LOL! I would never have known that some of those relics in Solus Project were underwater if I hadn't looked up videos on how to find them. Holy crap, some of them were such long swims I don't know how the player didn't drown or die of hypothermia or something. And I was like, Oh Hell No, I'll go without that buff, thank you very much. At least there's no monsters down there chasing you around like in the bloody darkness caves.
Those glowing blue cold crystals saved my hide more times than I care to count.
C'mon,
Caulder Melhaire
, you'll love it!
I'm totally gonna get it and do some streaming; just waiting for it to go on sale again.
Also Subnautica is legitimately terrifying to me. I don't know how people can handle that game LOL. I was expecting like "cool underwater Minecraft" but when I tell you it actually depressed me to play? Like at least in Minecraft, there's some semblance of humanity and like... familiar concepts/constructs to keep you anchored and chill. But Subnautica, man, it's just you and an alien island, and an unbroken horizon underscored by churning waves. Top that with a ton of existential dread that settles into the bones and won't let go. Had to uninstall it every time I tried to play.
And then they came out with a sequel and added winter! Great. Now I'm depressed and freezing my nips off.