Post by Bird on Feb 4, 2023 18:27:12 GMT -6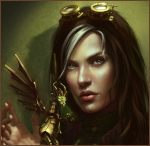 It would be awful to have my story pigeon-holed into this group of careless books, especially since my drive to write it comes from genuine hurt. Writing this particular story comes from my own need to process the awfulness of learning that three family members and a close friend suffered systematic sexual abuse and/or SA. The knowledge has been a heavy thing to carry, and over a span of decades I've been able to witness how different personalities have coped with it in different ways. The decision to set the story in the Victorian era is deliberate for several reasons. Living in the Bible belt, I see that many Victorian attitudes still persist in regards to sexual crimes. "It didn't really happen" "Well, what did she do to encourage it?" "Keep the family secrets in the family" "Porn? What's that? Good men don't get addicted to that, so we won't acknowledge it." Hnh, yeah right.
In all honesty, I'll be glad when I've finished writing this thing. It's heavy shit to deal with every day, and I'll be so glad when I can go back to writing fantasy adventure stories. Maybe that's why I've been writing fantasy shorts with humorous angles for our contests. Eesh.
**hugs**
It's totally valid to write from that perspective. This is a complex topic and it's an experience many of us live with...I've never been SA'd but I've been sexually harassed and harmed in other ways by men. I've been part of purity culture and grew up being told that if anything did happen it would be entirely blamed on me. It's never the man's fault. So says many with certain views. Having that ingrained as a teen was extremely difficult to work through as an adult. I'm still working through it at 36. If I was written as a character, that psychological background would greatly inform my choices and outlook. It would present itself in different ways, from my choice in clothing to my demeanor, to my response to other kinds of trauma. I admire and understand those kinds of characters and stories. <3
I just read Legendborn and the sequel Bloodmarked. Without giving anything major away, the main character is a Black girl in the south and involved in an ancient Order based around Arthurian legend. So...everyone she encounters in the Order is white and there are MANY microaggressions and outright racist comments she endures throughout the two books. Her ancestors were enslaved and that plays a huge part in her present situation. HOWEVER, the book is about liberation. About finding your power. It's about breaking tradition and forging new paths forward. So even though slavery and racism is in the story and is super important to her lived experience, it's not the entire theme of the books...if that makes sense. So you can definitely talk about the personal and social impacts of SA, how that personally harms your character and how she heals from it. I see that as a very valuable story to tell and one not to shy away from.
*peaks into the room*
I think it is important and valid when we decided to write to deal with the trauma of either SA itself (in my case) or having witnessed other's deal with it (Raveneye's) or deal with the sexual harassment (Ala's). I told Raveneye this before, but secondhand trauma is a real thing. When you witness someone you love suffering from trauma, when you take on helping them through it, that can cause secondhand trauma, especially if you don't have a solid support to help you as you help them. And let's face it -- our current society is not very good at allowing us to build good support systems. That secondhand trauma is valid and real too, and requires healing too. And sometimes writing is a great way to find that healing (as painful as it can be at times). That's valid in its own right, and I think it's important too when done with care (like y'all do).

When I wrote the Kate and Kia novel -- Raveneye I honestly can't remember if I told you this -- the ending of it, as brutal as it was, was to represent the pain and terror of being in an abusive relationship, unable to talk about it, because I didn't know if I was imagining it. If it was real. It's why Kate struggled to acknowledge whether Kia is really alive, since she's just a voice in her head for part of the book. Or how Kia struggles to escape, but is assaulted by those wanting to find out who she's connected to, to use her as a pawn. That powerlessness they faced mirrored exactly how I felt, and them playing to their strengths to try to get through it, was me trying to find a lifeline to get out of where I was.

That version of the book was tainted heavily by my abuser, it distorted the original plan for the tale, and really upset the balance of that world. So then, once I'd escaped, I realized I had to rewrite it. I had to return to its roots. I had to exorcise the abuser from the book entirely. It's not an easy task, and I'm not really done doing it. I took a break because it hurts. It hurts to go through and take out every sentence, word, idea that my abuser had demanded I include. ONce I pared away nearly all of it, I had a different story.
What was that different story?
It was the story of me persevering because I had all of you. I had my dearest friends (y'all know who you are
). I had my younger sister. I found my way out of that darkness led on by the lights y'all held for me. And the Kate and Kia story became about that. How Kate and Kia suffered a great trauma, but the light of their love and their family and friends illuminate the path forward. Despite all the hardships that threatened to tear them apart, that light keeps shining. They keep getting up. They keep finding ways to persevere, to be together again, and to build a liberated world that is just and equitable. They discover that it's possible, and so they do it. But the entire journey is them healing and growing.
THAT is the story that needs to be told when SA appears in a tale. It should never be used as shock value or as a cheap way to add in drama or character angst.

What this world needs more than anything is hope. There are horrible things that happen in this world, but there are good things too. Beautiful things. How do we find those things when we are trapped in webs of despair and pain?

When I was trapped in that abusive relationship, when I almost died, the person I reached out to one of my closest friends (again, you know who you are). It was the hardest thing I'd ever done. To call up that friend. Weeping and admitting that I wanted to die. That I couldn't handle the abuse anymore, the pain, the hurt, the feeling violated and lost and utterly alone. And that friend held up her light and embraced me with her kind words of support, with her listening, with her hope. She could see a future when I couldn't. She could see a path forward when I saw only death. She carried me for a little ways, until I could stand on my own again. That story there is what needs told. That is beautiful, it is full of love and hope, and it is what survivors like me need to hear. We need to know people will hear us. Listen to us. That they won't turn us away. Yes, carrying me for that while - I know it caused trauma for my dear friend, and I've done what I could to be present for her in turn. Because it is hard to carry this, but that's why we carry it together. We aren't alone.

That's what these stories need to tell. Survivors aren't alone. That no matter how horrific, how painful, how traumatic -- we will get through it. We are getting through it. We are worth life and love and respect.

That is the story I wish would be told when SA comes up in fiction. And if that's not the story that's being told, I need writers to sit their ass down and ask themselves: "Did I use SA just for a plot hook? Did I use it to give the character angst? Do I fail to cover their healing and show SA as wrong?" If that answer is yes, then stop. Don't write it. Trivializing trauma in that way causes severe harm. It perpetuates the idea that SA is a joke, that people like me deserve what we get, that our lives and our trauma and our pain is to be dismissed for a cheap parlor trick. Don't do that.

Writing has power. It has tremendous power, and we need to think about the consequences of that power. (Gonna quote Spiderman now. haha). "With great power comes great responsibility."

So use that power wisely. Use it kindly. Write the story your heart tells you to write, and keep in mind the impact it will have. Keep in mind what ideas you will be sharing, and if those are the ideas you want to be sharing. Because I think sometimes people will throw in SA in a trivial way and not even realize that by doing so, they have shared a harmful, sexist idea that consent doesn't matter, that trauma is a joke, that we need to just "get over it" magically. There's been times when I pointed this out to a fellow writer, and despite them protesting that they didn't believe that, I'd ask, "Then why is your writing saying the opposite?"

What is our writing saying about us?
Is our writing sharing what we wish to share? Or has our writing been influenced by society's often harmful socializations? How much of our writing is us and how much is what's been socialized into us? And do we want to keep perpetuating those socializations? Or do we want to tell a new story - one truer to who we are, one where we dig deep and discover what healing, what love, what justice, and what hope could truly look like?

Anyway, that's what I think.