Post by RAVENEYE on Mar 26, 2023 17:40:22 GMT -6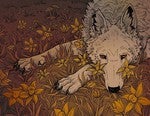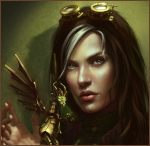 Title
: Belman & Black
Author
: Diane Setterfield
Genre
: historical/horror/gothic/literary (hard to place)
&What do you think of it?
Just finished this one last week. At first I was put off by Setterfield's writing style/method, which pretty much skipped most setting descriptions in the first half of the book, and I'm a sucker for deeply immersive, atmospheric settings. I saw the need for it when I realized she was telling the ENTIRE life story of a single character, which meant most of that setting fluff had to be left out. I never learned WHEN the story took place, except that it was sometime in the Victorian era, which spans 60+ years. And that bothered me for a long while b/c I like to picture costume details even when they're not described, and this varied widely each decade of the 1800s.
That aside, the book was addictive. I did not want to put it down, even when I had to. The story is "being told" by Mr Black about Mr Belman, which might also explain the lack of setting in the first half. The second half though, it rich with setting, b/c there's only a single setting to describe, the funerary goods emporium "Belman & Black."
The historical and character study aspects are balanced by a mythological/supernatural angle that I won't spoil.
The book is simply unforgettable. Gorgeously, uniquely written, epic somehow even though it focuses on a single character. Maybe because it plumbs the deepest thing we fear most.
&Recommend it?
Absolutely. A vastly intelligent, poetic read.
&
Beware the rooks. I'm never going to piss off a crow or a raven or any of their cousins. Ever.

My gosh, this sound so perfect for what I've been looking for. I have so many started but unfinished books, and I really just want something that will grab AND hold my attention. And I do so love gothic tales, especially if they have a supernatural twist.
Definitely going to look at this one.
Oh, yes! I hope you love it too.